Yesterday, we spent some time saying goodbye to the once mighty oaks at Toomer's Corner
Our sweet Mason doesn't understand what is going on behind him here
But, for AU graduates Al, Alex, Caroline,
and many other Auburn fans -
we understand it all too well
Auburn football games -
Making the trek to Toomers' Corner after each football victory
Throwing toilet tissue high into the big oak trees
Making memories...
Harvey Updyke -
you cant' take that away!!!
I hate using up precious space on this photograph
but Auburn fans won't forget this face any time soon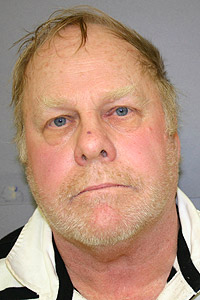 Harvey Updyke Jr. was sentenced to three years by a Lee County judge Friday after
pleading guilty to a charge of criminal damage of an agricultural facility
related to the poisoning of the Toomer's Oaks in 2010.
LOOKING TO THE FUTURE
Coming in 2014
We hope that Mason will make his own happy memories at
Auburn University
WAR EAGLE!!!!
Rhonda